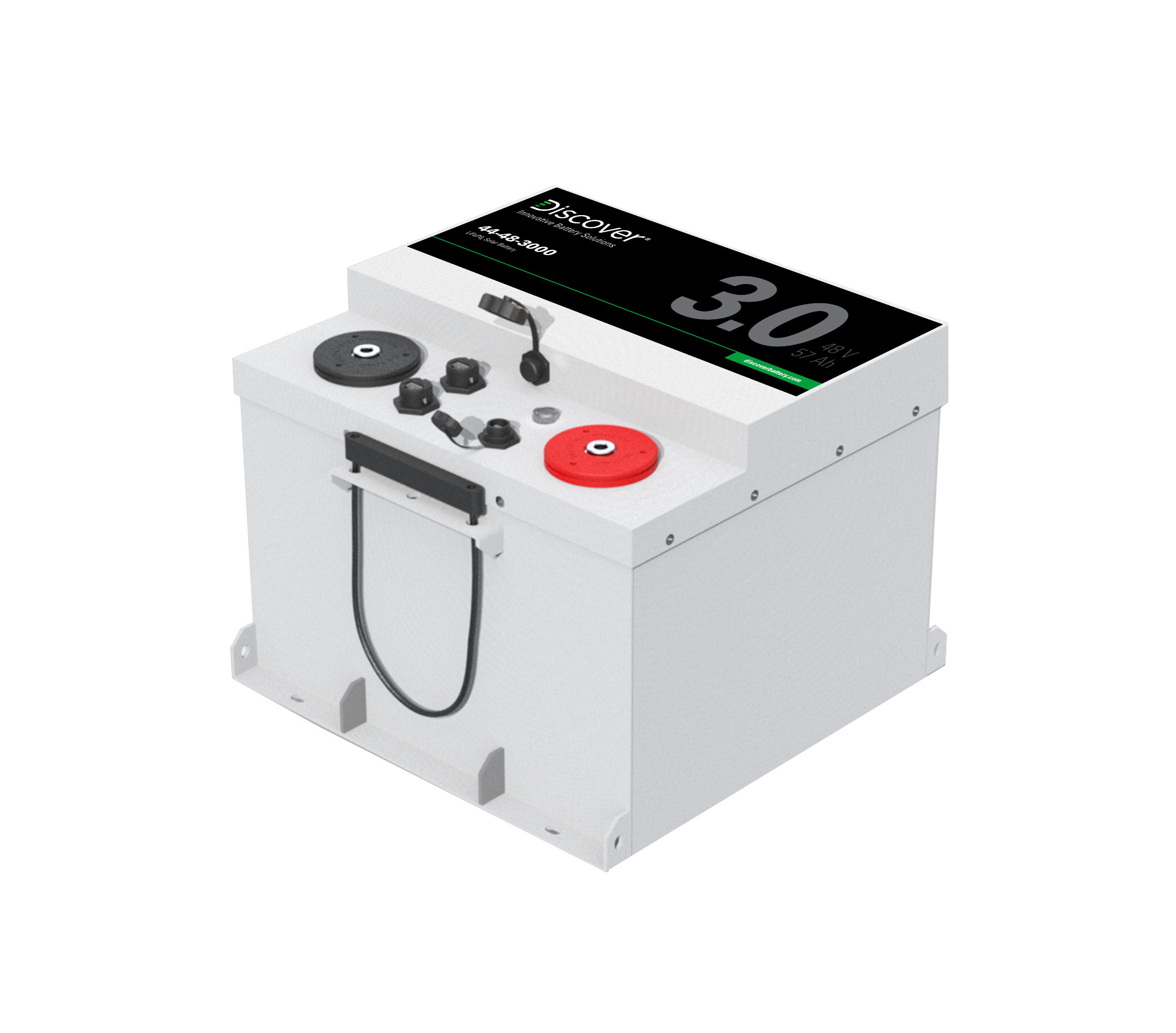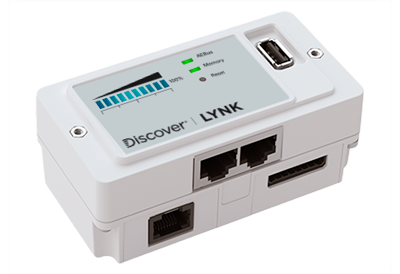 Discover AES LiFePO4 3.0kWh / 48V
Voltage: 48V

Nominal Energy: 2.9 kWh

Usable DoD: 100%

Rated Cap: 2.9 kWh (57 Ah)

Continuous Current: 57 A

Peak Discharge (3 sec): 219Adc

Weight: 88 Lbs / 40 kg

Warranty: 10 years, or 16 MWh throughput.
Standards: UL1973, IEC 62619, UN38.3 DOT, CE
Features: USB, AEbus, Data Logs
For more information, please visit: www.discoverbattery.com/solar
LYNK Solar Gateway
Real time state of charge.

Remote monitor SOC with 3rd party monitoring.

Full compatibility with multiple brands of off-grid inverter chargers.

Faster charging.

Maximize battery life.
For more information, please visit: www.discoverbattery.com/solar